Google says: "From Google's side, they're just algorithmic… I honestly don't know anyone else externally who has as much insight …"

Jason Barnard is The Brand SERP Guy.

Do you like how you look (on Google)?

Jason teaches Google, and he can teach you to teach Google too!
Nobody Knows More About Brand on Google
John Mueller (@JohnMu) is a Google employee and a spokesperson for Google
I honestly don't know all the details of how those Google Search computers pick & show knowledge graph entries, sorry. I bet @jasonmbarnard has some great tips though (or just browse his videos & articles as a starter).

— 🍌 John 🍌 (@JohnMu) December 10, 2020
Jason Barnard is the CEO of Kalicube. He is an entrepreneur, author and digital marketer who specialises in Brand SERP optimisation and Knowledge Panel management. Jason uses the pseudonym "The Brand SERP Guy" for his professional work. But that is far from the full story – read on!
Sorry about the third person intro – that's to help Google :)
Who doesn't have a backstory? Jason's is more varied than most. Jason has variously been a visionary Google-expert, a professional musician, an entrepreneur, a screenwriter, a songwriter and a cartoon blue dog. Depending why you came to this site, one or more of the following sections will (hopefully) be of interest.
CEO of Kalicube (Current)
I am CEO at Kalicube, a groundbreaking software company that is pioneering the concept of Brand SERP optimisation and Knowledge Panel Management. I founded the company in 2015 and we are just getting started with Brand SERP Optimisation and Knowledge Panel Management.


Jason Barnard is The Brand SERP Guy :
I'm a digital marketing expert who specialises in Brand SERPs and Knowledge Panels. I use the pseudonym The Brand SERP Guy.
Author
My first book, The Fundamentals of Brand SERPs for Business, was published in January 2022. I regularly publish articles on leading digital marketing publications such as Search Engine Journal and Search Engine Land and regularly write for others including Wordlift, SE Ranking, SEMrush, Search Engine Watch, Searchmetrics and Trustpilot.
Book: The Fundamentals of Brand SERPs for Business
Conference Speaker
Major marketing conferences worldwide regularly invite me to speak about Brand SERP and knowledge panels, including BrightonSEO, PubCon, SMX series and YoastCon.
Podcast host
Spanning 5 seasons his podcast, "Branded Search (and Beyond) with Jason Barnard" has become a weekly staple in the digital marketing community. Guests include Rand Fishkin, Cindy Krum, Kevin Indig, Andrea Volpini, Eric Enge, Joost de Valk, Aleyda Solis, Bill Slawski… Over 250 episodes available, and counting. The conversations are always intelligent, always interesting, and always fun!
Companies founded
I have founded multiple companies: Kalicube SAS in 2015, WTPL Music in France in 1991 and UpToTen in Mauritius in 2000.
Education:
I attended Prince Henry's Grammar School from 1977 to 1984, then graduated from Liverpool John Moores University in 1988 with a degree in Economics and Statistical Analysis
Backstory
I have over 2 decades of experience in digital marketing, starting in the year Google was incorporated with a website for kids based on the characters Boowa & Kwala that I built up to become one of the 10,000 most visited sites in the world. Before that I was a professional musician with the Punk-Folk group The Barking Dogs. And before that I studied Economics and Statistical Analysis at Liverpool John Moores University.
Why do I call myself The Brand SERP Guy?
Your Brand SERP is what your audience sees when they google your brand or personal name. I am a leading expert in this field – and I've been studying, tracking and analysing Brand SERPs since 2013.
Using the database in Kalicube Pro SaaS platform, I have been tracking and analysing over 70,000 brands across a dozen countries… Conclusion: your Brand SERP is your new business card, an honest critique of your content strategy and a reflection of your brand's digital ecosystem. That should pique the interest of any marketer in any industry 🙂
Screenwriter, Voice Actor, Blue Dog (2000s)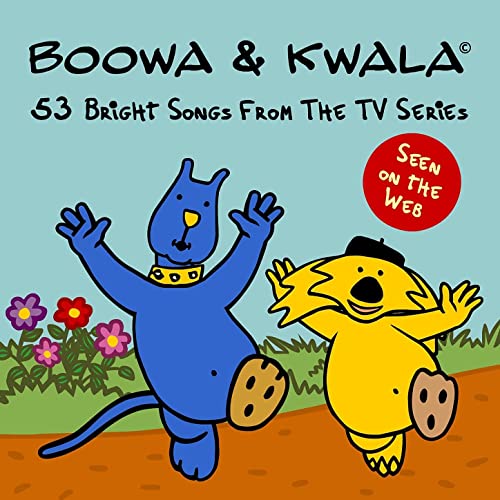 Boowa and Kwala
From 1998 to 2008 I played the role of a blue dog in a musical cartoon TV series for preschoolers. That's me on the left. Read more here >>
Véronique and I also created CataCatou… but they were never released into the wild :(
UpToTen
Company: I founded UpToTen Ltd in Mauritius in 2000 and sold it in 2008. UpToTen is a production company specialising in TV, web, music for children.
Rock Musician (1990s)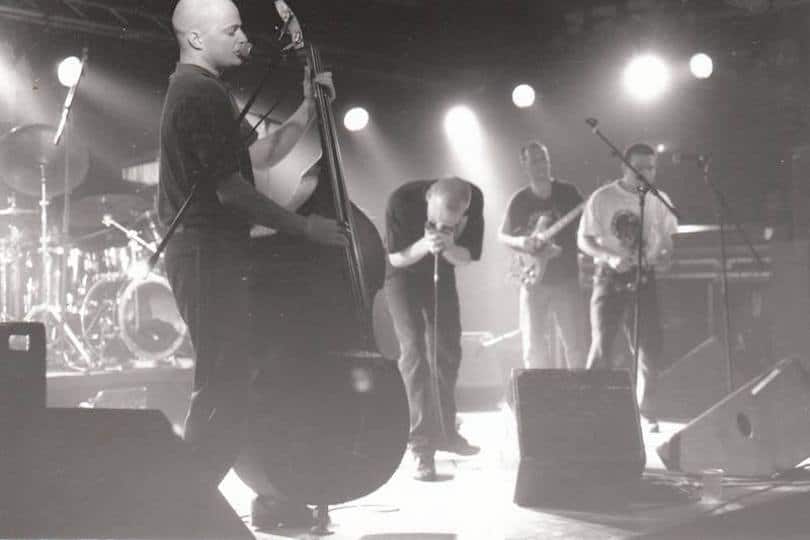 Double Bass Player and Singer
I am a singer and double bassist. In the 1990s my full time job was playing in this punk-folk band. That's me on. the left. I still play in a couple of bands. Read more here >>
WTPL Music
Company: I founded WTPL Music in Paris, France in 1989 (original name Woof Trade Publishing Limited) and sold it in 1999. WTPL Music is a music production company and is now based in Lille, France.
Education (1980s)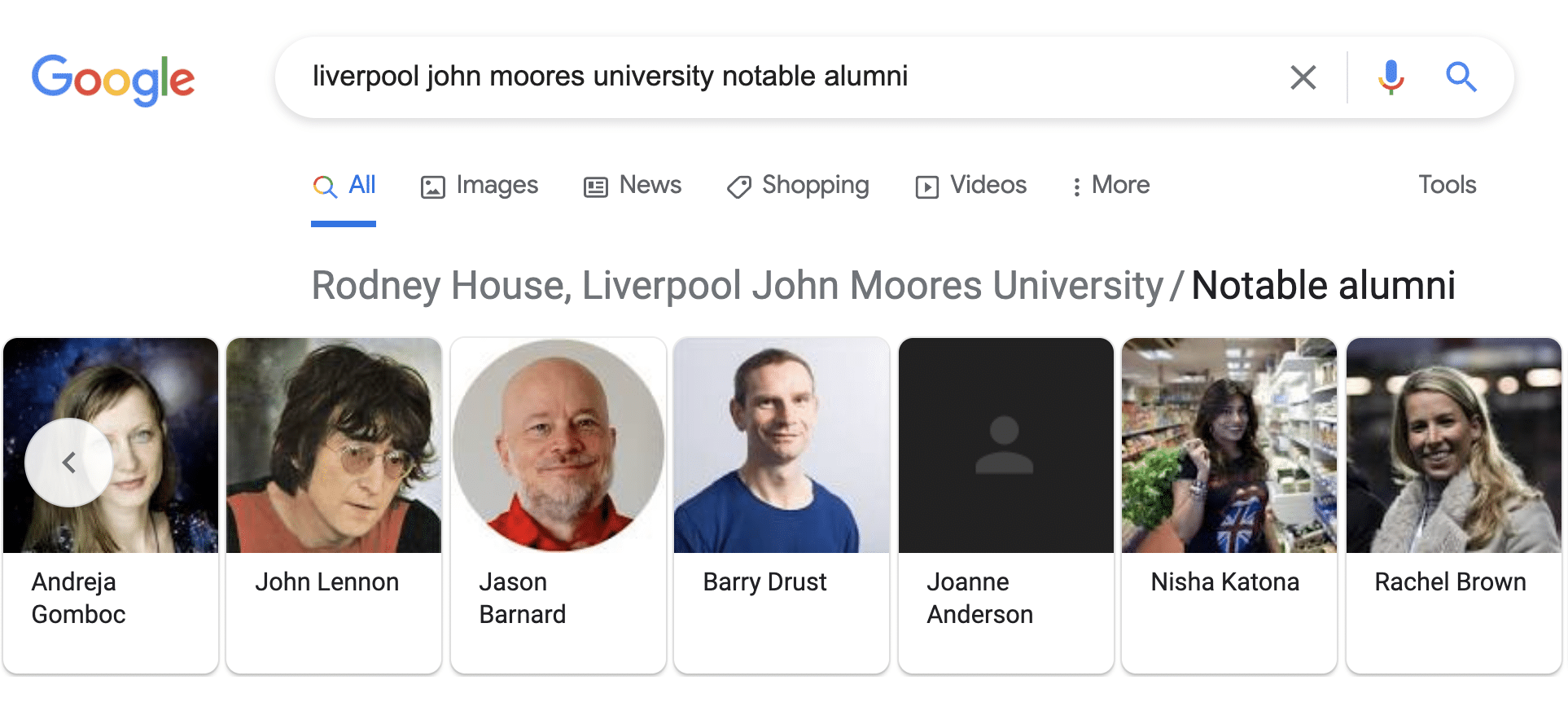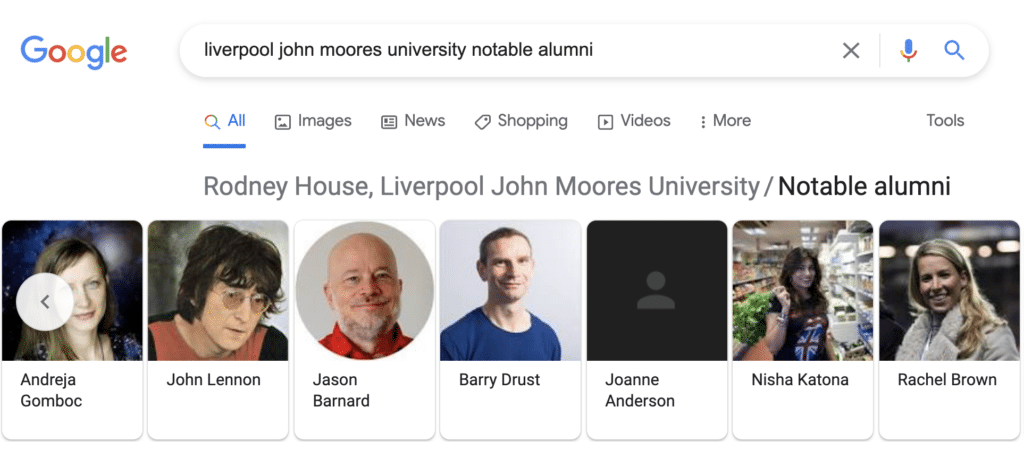 Liverpool John Moores University
I graduated from Liverpool John Moores University with a BA (Hons) in Economics with a specialisation in statistical analysis. Some other alumni.
Prince Henry's Grammar School
Sounds posh, but isn't. I failed my 11 plus and was relegated from the (not-so-posh-sounding) Bradford Grammar to the poshest sounding school in Yorkshire. Truth be told, I'm just glad I got out alive :)
---