Stanley the Counting Horse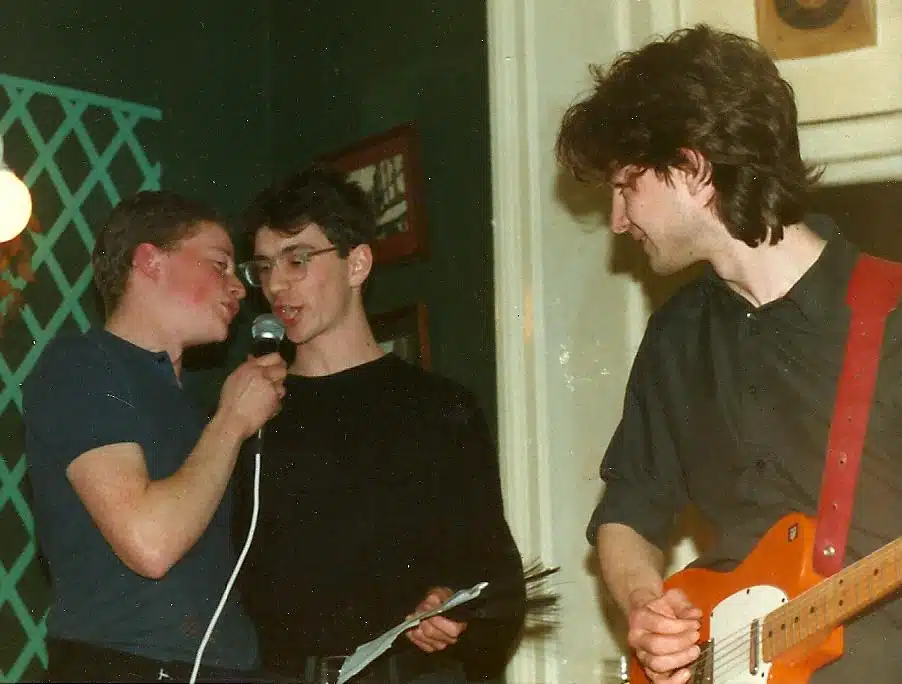 Stanley the Counting Horse was a blues band from Liverpool formed by Jason Barnard and Dave Clayton. The group played approximately 40 concerts in pubs and clubs in and around Liverpool from 1985 to 1988.
Original Band Members
Dave Clayton (guitar)
Jason Barnard (vocals)
Ben Matthews (drums)
Simon ??? (bass)
Jason Barnard describes his life in Liverpool, playing the Cavern Club (think: The Beatles) with a second rate blues band. Groovy !
Transcript
Jason Barnard: …Yeah. The irony I suppose, is that at school, I was really good at maths and that turned out to be good at economics. And I did a degree in Economics at Liverpool John Moores which is a fairly second rate university in the UK.
Jason Barnard: And I met a guy and we basically decided to form a Blues band and we called it Stanley the Counting Horse, which is the silliest name for Blues band ever. And we played lots of gigs. We played the Cavern Club where the Beatles played very famously.
Josh Rech: Wow.
Jason Barnard: Which doesn't make me a better musician, doesn't make me a better person, but it's a cool fact. And that kind of set me off thinking, "Yeah, I can be creative. I don't have to be a mathematician my whole life".
Jason Barnard: At the end of the degree, they had a big meeting with all the people from the degree that said 80% of you are gonna become accountants, 10% are gonna be gonna become teachers, 5% of you are gonna become economists and 3% or 4% are gonna do something else. And I'm in that last group…