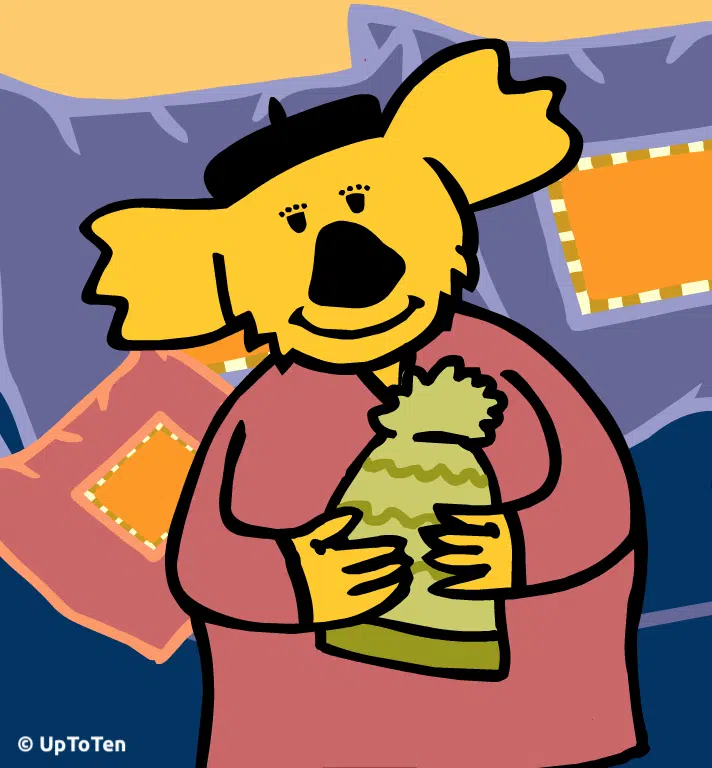 Mummy koala is a koala who appears in cartoons online and on TV.
She is kind and gentle and enjoys doing craft activities, especially sewing and knitting. She lives with her family in the Land in the Middle, which is an imaginary island somewhere in the Indian Ocean, just off the coast of Africa.
Mummy koala lives there with her husband, parents and child, Kwala. the family enjoy adventures alongside the Wawa family, who are their close, close friends.
Céline Chevrier did the voice for Mummy Koala in the TV series and music albums.