Boowa & Kwala are cartoon characters created and voiced by Véronique and Jason Barnard. Boowa is a blue dog and Kwala is a yellow koala. Starting in 1998, their initial success came on the web through boowakwala.com.
Website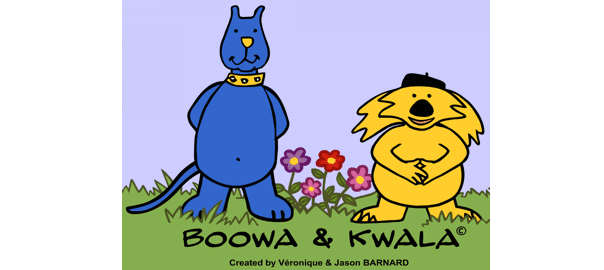 Created for preschoolers worldwide by Véronique and myself in 1998. A big, friendly blue dog (me) and a cute yellow Koala (Vero).
Games, Stories, Cartoons and Songs made using Adobe Flash and still running :)
My roles: Flash game development, SEO, voices, music, scripts.
5 million website visits a month (that's 60 million a year) with 1 million of those from organic search
Songs and Music Albums
Two albums in French and English
More info: 53 bright Songs From the TV Series >>
My favourites :)
Chocco Song >>
Beep Beep >>
Twirly Dance >>
TV Series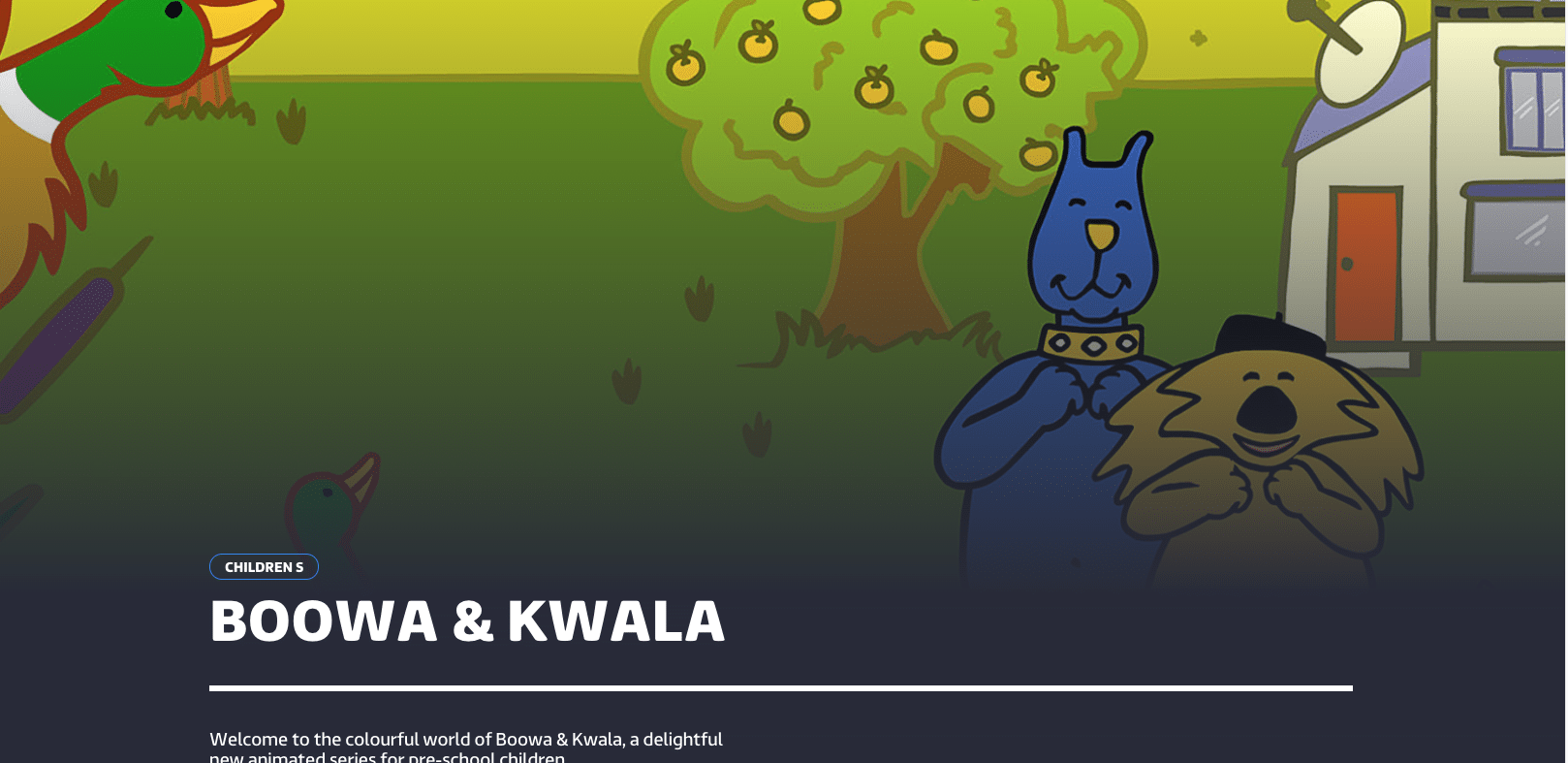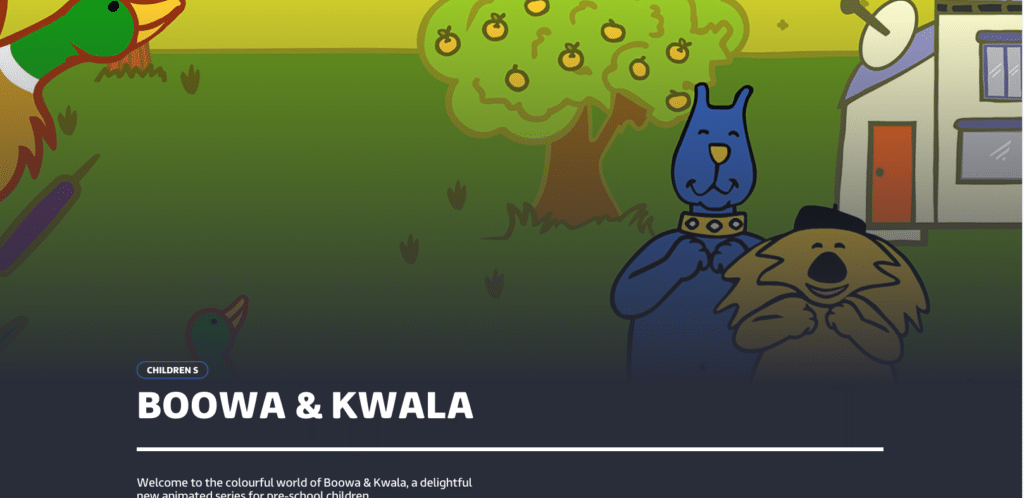 Boowa & Kwala TV series (52 x 5′) shown in France, Canada, Poland, Israel, South Africa, New Zealand and the UK… 2007 – Produced by ITV Studios (UK), Guili (FR) and Radio Canada (CA). Full list of episodes here >>
My roles: Voiceover (5 characters), songwriting and scriptwriting – all in both English and French.
On YouTube
Kids playing the games, singing the songs and generally enjoying Boowa & Kwala :)

Characters
Boowa & Kwala have families in the TV series, the web series and the music albums. Here they are.
Wawa Family
Koala family
Kwala, Daddy Koala, Mummy Koala, Grandma Koala, Grandpa Koala