Boowa & Kwala (Music Group)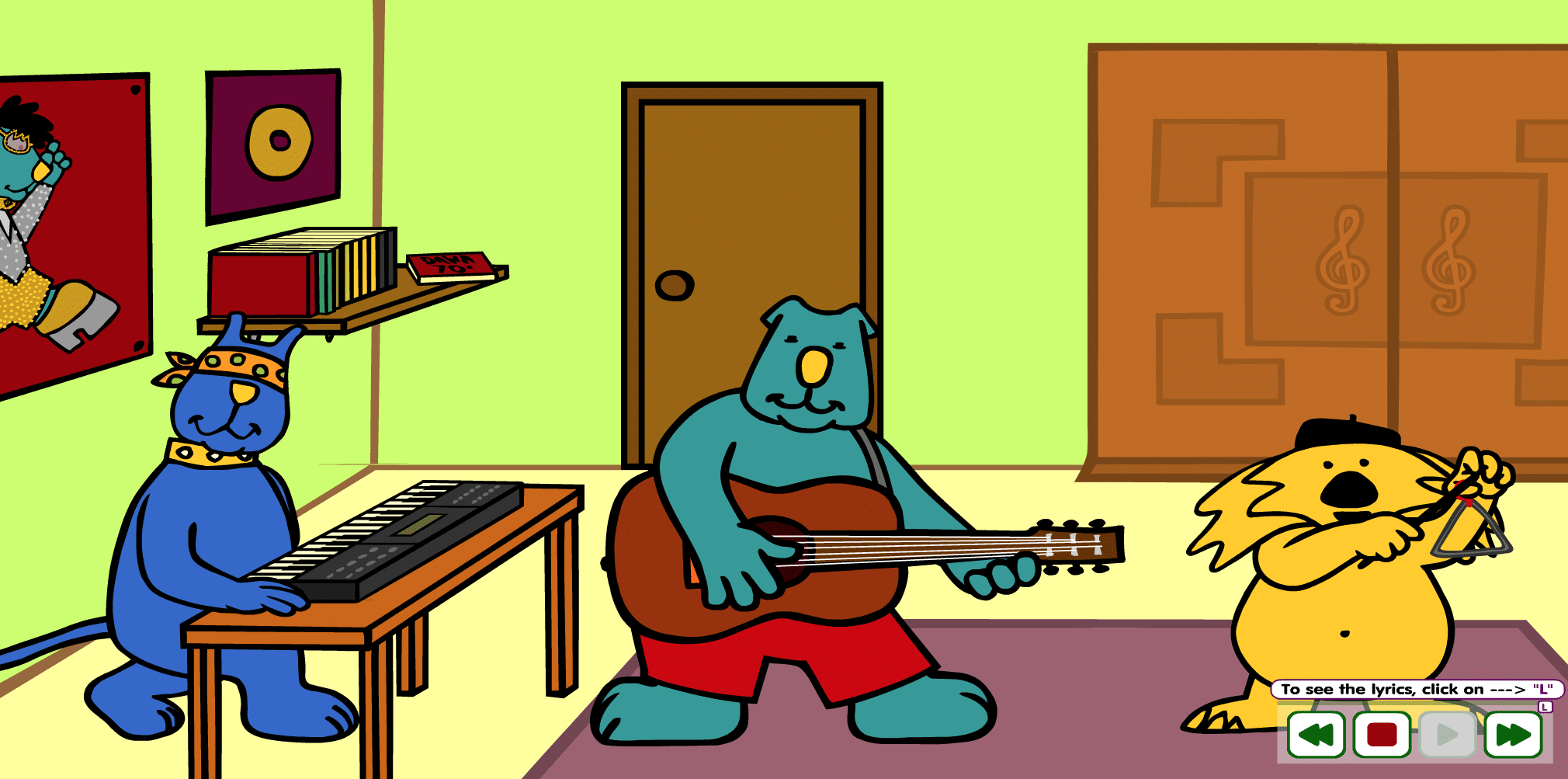 Boowa and Kwala as a Musical group
Boowa & Kwala actually started as a music group. I made the first album (12 Sing Along Songs) in 1998 consisting mostly of existing songs, but with some original compositions.
No record company wanted the album, so Véronique and I created a website, and the rest is (as they say) history :)
The second album, 53 Bright Songs was released along with the TV series in 2007. This time, all the songs are original compositions.
https://www.wikidata.org/wiki/Q96481965
Boowa and Kwala Music Albums
[subpages]
My favourite Boowa and Kwala Songs
Of the 100 or so songs I wrote, these are my favourites :)
Chocco Song >>
Beep Beep >>
Twirly Dance >>