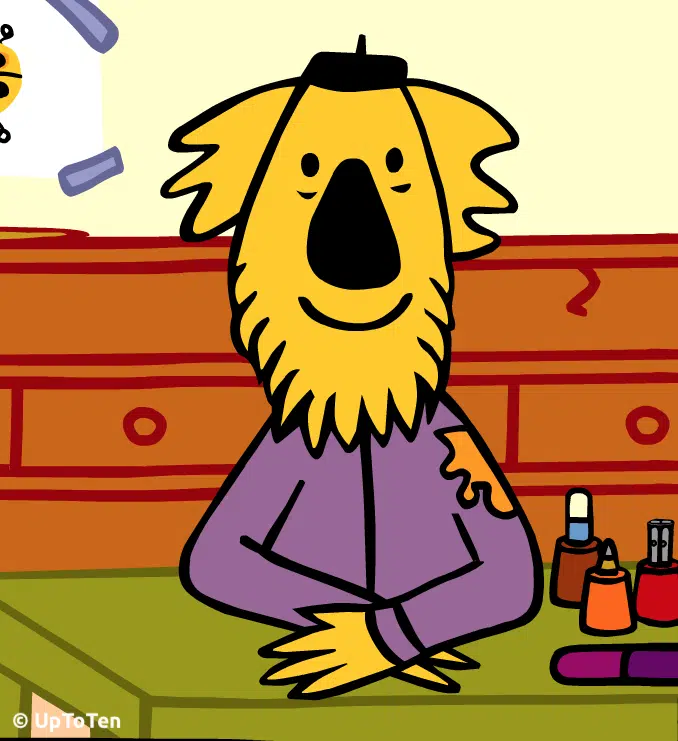 Grandpa Koala is a fictional character who appears in the Boowa & Kwala web series and TV series. He is a male yellow koala.
Grandpa Koala enjoys doing craft activities.
Grandpa Koala is Kwala's grandfather.
He is Grandma Koala's husband.
He is Mummy Koala's father.
He is Daddy Koala's father-in-law.
Grandpa Koala is voiced by Jason Barnard.